4th gen red 1995 Ford Mustang V6 3.8L automatic For Sale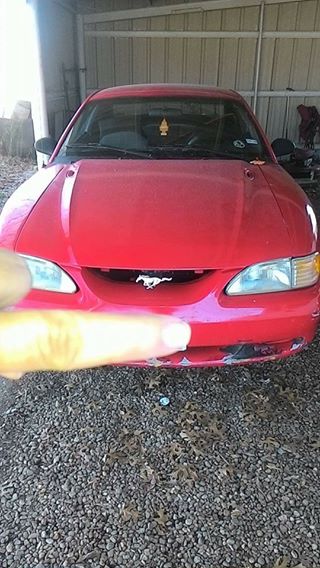 US $1500
Send Inquiry
Read
T.O.S
[<-Click]
before sending inquiry! Also, some sellers can't be contacted by email (inquiry). Check at the bottom of this vehicle ad for info.
Vehicle Summary
Mileage-
AvailabilityYes
Year of Manufacture1995
FuelPetrol
Vehicle Detail
4th gen red 1995 Ford Mustang V6 3.8L automatic For Sale.
Runs good, automatic transmission, new a c compressor. Pretty clean on inside for a 95. No radio.. clear blue title. $1500 obo offer close. NO LOW BALLING NO TRADES..
Send inquiry to contact the owner of this Mustang.
Car located in – Lone Oak, Texas, US.
Makes: 1994-1997 Ford Mustang.