5th gen Torch Red 2010 Ford Mustang GT Premium auto [SOLD]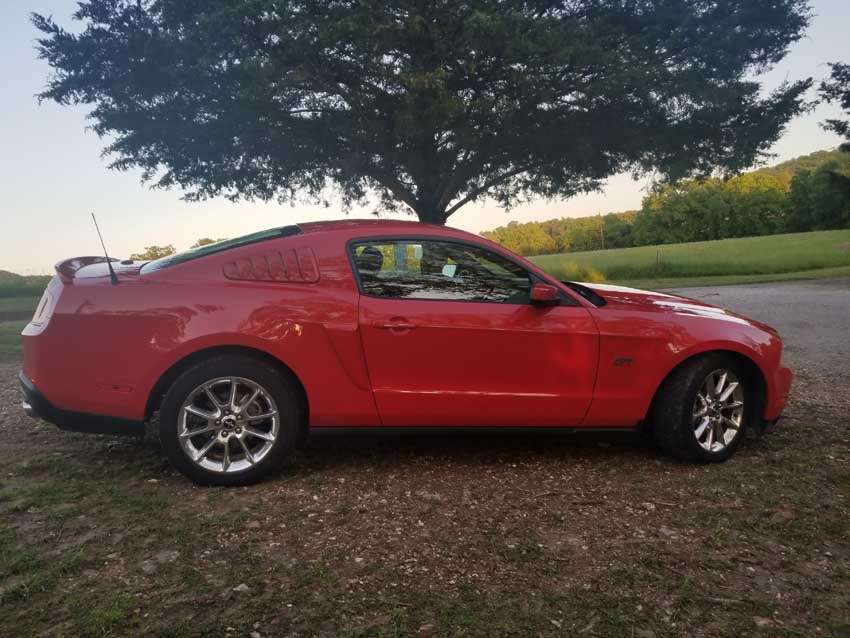 US $SOLD
Send Inquiry
Read
T.O.S
[<-Click]
before sending inquiry!
Vehicle Summary
Mileage38236
AvailabilityNo
Year of Manufacture2010
Fuel-
Vehicle Detail
THIS CAR HAS BEEN SOLD!
5th gen Torch Red 2010 Ford Mustang GT Premium auto For Sale.
2010 GT COUPE PREMIUM IN EXCELLENT CONDITION
TORCH RED WITH CHAR BLACK INTERIOR
38,236 MILES
GARAGE KEPT, FAIR WEATHER DRIVEN ONLY, RARELY WITH PASSENGER.
5 SPEED AUTO TRANS
HEATED SEATS
SPOILER, QTR WINDOW LOUVERS, SIDE SCOOPS
18″ ALLOY WHEELS, 10K MILES ON NEW TIRES
$REMOVED
Contact phone – REMOVED
Car located in – REMOVED
THIS CAR HAS BEEN SOLD!
Makes: Recently SOLD Ford Mustang Cars.