4th generation blue 1998 Ford Mustang V6 5spd [SOLD]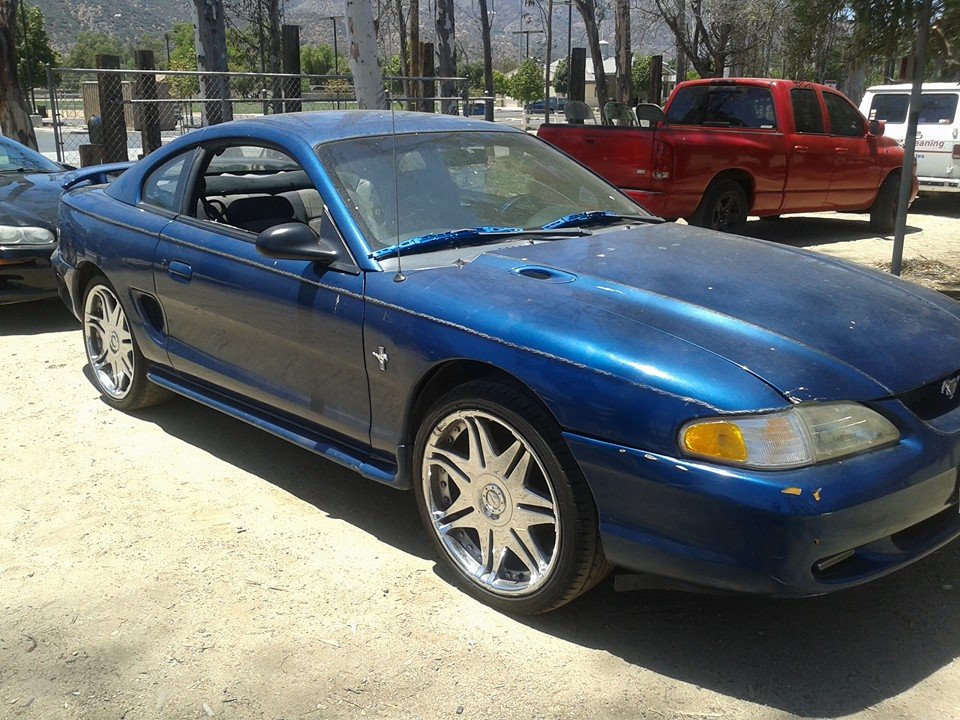 US $SOLD
Send Inquiry
Read
T.O.S
[<-Click]
before sending inquiry! Also, some sellers can't be contacted by email (inquiry). Check at the bottom of this vehicle ad for info.
Vehicle Summary
Mileage150xxx
AvailabilityNo
Year of Manufacture1998
Fuel-
Vehicle Detail
THIS CAR HAS BEEN SOLD!
4th generation blue 1998 Ford Mustang V6 5spd For Sale.
98 ford mustang v6 5speed power windows and locks 150xxx miles, clean title tagged registered
Cons are ac needs recharged and needs a tire soon
$REMOVED obo
Contact phone – REMOVED
Car located in – REMOVED
THIS CAR HAS BEEN SOLD!
Makes: Recently SOLD Ford Mustang Cars.