Laser Red Metallic 1998 Ford Mustang V6 automatic For Sale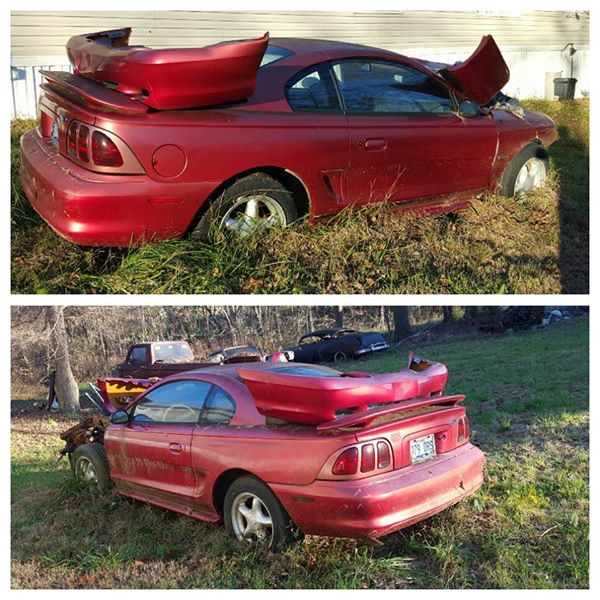 US $600
Send Inquiry
Read
T.O.S
[<-Click]
before sending inquiry! Also, some sellers can't be contacted by email (inquiry). Check at the bottom of this vehicle ad for info.
Vehicle Summary
Mileage51000
AvailabilityYes
Year of Manufacture1998
FuelGasoline/Petrol
Vehicle Detail
Laser Red Metallic 1998 Ford Mustang V6 automatic For Sale.
1998 Ford Mustang. V6 automatic. Will not start. Repairable or parts car. Clean title! 51000 original miles. Metallic laser red with grey interior. Pick up or for an extra fee depending on location we can deliver.
Asking $600
Send inquiry to contact the owner of this Mustang.
Car located in – Cadiz, Kentucky, US.
Makes: 1998-2001 Ford Mustang.