4th generation straight piped 2003 Ford Mustang GT For Sale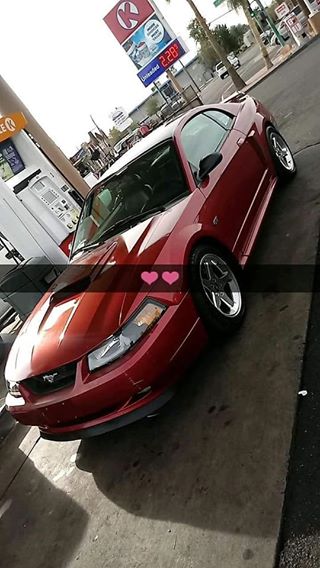 US $3000
Send Inquiry
Read
T.O.S
[<-Click]
before sending inquiry! Also, some sellers can't be contacted by email (inquiry). Check at the bottom of this vehicle ad for info.
Vehicle Summary
Mileage136xxx
AvailabilityYes
Year of Manufacture2003
FuelGasoline/Petrol
Vehicle Detail
4th generation straight piped 2003 Ford Mustang GT For Sale.
03 mustang gt
136××× miles
17 inch cobra wheels
Straight piped with m80 pypes
Rear spacers
Air intake
5% tint with 5% brow in front
Car speakers have an amp connected to them
Other than that pretty stock
Check engine due to straight pipe
Abs on due to spacers
Needs some minor suspension work
No ac (sticking compressor)
Hmu for anymore info
Asking $3,000 obo
Send inquiry to contact the owner of this Mustang.
Car located in – Phoenix, Arizona, US.
Makes: 2002-2004 Ford Mustang.