Posted by Admin at 9 December 2017, at 18 : 17 PM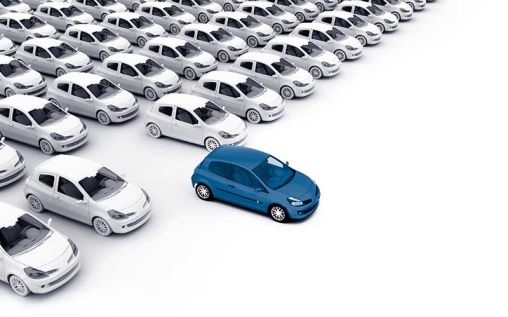 A warranty that you purchase for your vehicle after the original factory warranty expires is called the extended warranty. New cars normally come with a factory warranty usually ranging from one to four years or up to a certain mileage.
Warranties offered by the manufacturer's covers a wide range of services and repairs. So, initially for a few years, you do not have to worry about your repair costs. You can get your car serviced or repaired with any authorized dealer of your choice.
Extended warranty offered by independent companies will tend to cost lesser than the extended service contract from the manufacturer, but you will have to be very careful in choosing the company.
There are a lot of important things you have to keep in mind before you go for your New Car Extended Warranty.
Some of the extended warranty companies will want to inspect the car with their mechanic before offering you their services. Some others put forth a condition that you should wait for a period of 30 days or 1000 miles before you can file for claims.
Usually, when you sell your car, the company automatically cancels the warranty contract. There are other companies who will transfer the warranty to the new owner. As the mileage in your car increases, it becomes more and more difficult to find good deals for your car warranty.
Prices vary from company to company. You will really have to shop hard for your New Car extended warranty in order to get the best deal. You can call three or four companies and compare services offered and the prices.
Your local credit union should be a good source for your warranty. Most of these companies offer new car extended warranty with the condition that you will have to pay for the repairs and wait for the reimbursement. It could take weeks or even months for you to get back your money.
Some of the dealers also try to convince you to sell their own warranties instead of the manufacturers. One of the disadvantages of this is that any repair or maintenance should be done only at that particular dealer.
It is better not to go in for this kind of a warranty as you will not be serviced when you have trouble while travelling out of your town.
Never think of going in for warranties offered by companies which come by mail or e-mail. Do a thorough research on the company which is well established. You will not face the risk of the company closing down overnight.
It is therefore very important to deal with a well funded company who process the claims themselves and have a solid reputation before you purchase your new car extended warranty. There are a lot of good companies offering good deals for new car owners.
You can locate these companies online. Going through their websites can give you a good idea about their reputation, credibility, financial soundness, deals offered by them, etc.
You should contact three or four of these companies and compare their prices and deals before deciding on which one to go for. After all it is an important decision. You need to get a deal which will give you peace of mind and security.