Posted by Admin at 19 October 2022, at 10 : 06 AM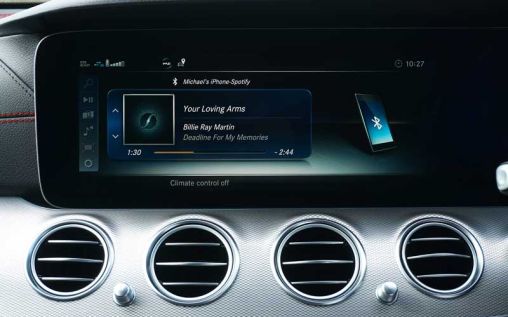 While installing a car audio system without the help of a mechanic may seem daunting, it is totally doable and can save you money. Follow along as we share tips on how to turn on the tunes without breaking the bank.
Keep your toolbox handy
First things first. Grab your toolbox and make sure you're equipped with screwdrivers, a wrench and a pair of wire strippers. Along with electrical tape, wire strippers will help you create wiring connections. The most important tool to have is a panel removal tool. This will make removing the dash panels safe and easy, keeping your dash scratch free.
Beginning the process
After you have your tools handy, it's time to see exactly what you're working with. Every vehicle is different, and the fasteners positioning car radios aren't always visible to the naked eye. Typically, you will need to lift the trim piece which can sometimes have hidden screws behind switches, the ashtray or plugs.
Once the screws are out, use your flat blade screwdriver to gently remove the trim piece.
If your unit is positioned with internal clasps, a different tool will be necessary for removal.
When you are able to take the fasteners out, the trim piece should be simple to remove. If you need to disconnect wire connectors or switches, it's important to use extra care. Being too forceful could potentially impact your heating or air conditioning functions.
Removing the old car radio
When the head unit fasteners are visible, you can take the car radio out of the dash. While some head units are fixated with screws, some may use bolts or another method. Use your tool kit to remove the fasteners, place them in a safe place, and gently dislodge the head unit from the dash.
Some car radios are positioned with brackets. The existing brackets and the storage pocket might be helpful when installing your new stereo system if it is similar to the previous one. If you're installing a smaller, or larger head unit, you may need to remove the pocket or install different brackets. You can then install the universal collar and bend the metal tabs to fit your unit.
Installing your new car radio
When installing your new car radio, it's easiest to buy an adaptable wiring harness, or plug the wires into the existing wiring harness, if compatible. The latter option requires wire crimping and soldering. This process is executed by properly stripping two wires, outfitting them with a connector, and crimping them.
It's ideal to reference a wiring diagram and keep in mind each pair of wires should be a different shade of the same color. Once you hear a low static sound from the speakers, it means you've been successful in connecting a set of wires.
Listen to some tunes!
Great work! Now your new car radio is all set up. It's time to insert it back into the dash, and set your ignition in accessory position. If the radio works, great. If not, don't worry, just recheck the wiring job.
Once everything works, screw the new head unit into place, gently replace the trim piece and turn on your favorite song!
Author Bio-
Santa Monica Car Sound was founded by Freddie Vahdani in 1989 in sunny southern California City of Santa Monica. Since then our business has expanded and grown providing our customers quality products and quality service to serve their needs.