Posted by Admin at 19 October 2022, at 09 : 56 AM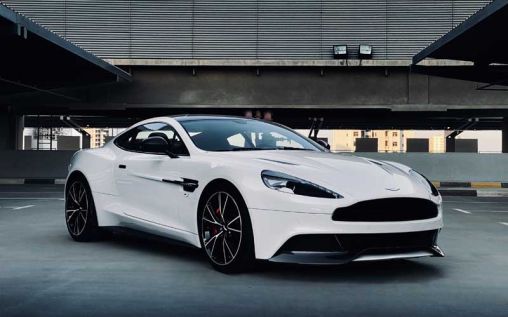 If you own an Aston Martin, you're doing pretty well for yourself. The Aston Martin is a super luxurious car made in Britain. The brand may be the dream car for a lot of people, but the reality is that not many will be able to afford them. However, if the Aston Martin is an absolute must-have for you, you could consider getting a lease for one.
What is an Aston Martin Lease?
An Aston Martin lease is nothing more than a glorified long-term rental. The deal is that you get to use the Aston Martin for several years, but you have to make an upfront payment plus monthly installments. At the end of the timeframe of the Aston Martin lease, you must return the car and decide on whether to renew a lease or not.
The Aston Martin lease is essentially an agreement between you and the "lessor." The lessor is the company that owns or is planning to buy the car. The Aston Martin's "depreciation" determines your monthly payment. The depreciation of a vehicle is the change between the current value and the car's value at the end of the lease. Additional interest and fees are added to that amount.
What an Aston Martin Lease Covers
Your Aston Martin lease will cover the following:
Your payment at the start of the lease
How long the lease will last (Typically 2-4 years)
The current worth of the Aston Martin
Its predicted value at the end of the lease
The fees owned at the end of the lease
The interest acquired
Possible termination fees if you want to end the lease prematurely
Any fees cause by wear and tear of the vehicle
The penalties if you miss a lease payment
How many miles you are allowed to drive
Many lessors only allow you to drive 10,000 to 15,000 miles per year, and you may have to pay a per-mile fee if you exceed your limit. As you can see, there are some cons to the deal. However, this could be a more affordable option for those interested in the Aston Martin.
For car enthusiasts, some brands are worth the stipulations of a lease. Whether the Aston Martin is actually worth it or not remains to be seen. At the end of the day, if this is something you can handle, go for it, but keep in mind what you're getting into.
Author Bio-
Adam Nagoshiner had an accounting and business management background when he started with Amazon Leasing. Those skills and his vast knowledge of extoic cars puts him at the helm of managing the customer base and massive lease portfolios.