Posted by Admin at 11 June 2023, at 06 : 21 AM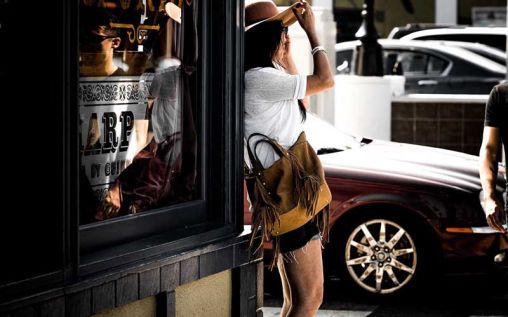 Are women impressed by the car a man drives? Many people would argue yes. Psychology studies have shown that women definitely rate a man higher in terms of attractiveness if he is driving a new Ferrari instead of an old battered Honda Civic. The fact of the matter is that an expensive and exotic car will catch the eye of anyone with a keen eye and an appreciation for the finer things in life, not just women. I've seen many male drivers also look twice at the sight of a Ferrari or Porsche next to them. For the guys who insist that cars do matter when it comes to attracting women, here are a few of our top picks which definitely make a statement on the road.
The Masculine and Rugged Ford F150
There are few cars out on the road that are more masculine and tougher than a Ford F-150. This isn't a feminine or girlie car, this tough machine has the ability to tow from 5500 lbs all the way up to 11300 if you opt for the maximum trailer tow package. This full sized pick up has been America's best-selling truck for years and it does double duty as a workhorse while still being comfortable enough to be utilized as a daily driver. The base V6 engine outputs 302 hp and you can get additional power with the 3.5 Ltr. Ecoboost V6 with 365 HP. The cabin is refined and offers a new LCD display which offers info about the towing process and gas mileage. This car is perfect for the rugged and tough all-American guy who isn't afraid to get his hands dirty and will appeal to the woman who likes her man rugged and tough, just like the F150. New Ford Tampa has a large selection of this durable truck in stock.
The Elegant and Classy Jaguar XK
The Jaguar XK: perfect for the man who doesn't like to get his hands dirty but has staff in-house on hand to take care of all the menial tasks. The XK is a sleek and sexy sports car that should catch the eye of everyone on the road; male, female, young or old. The engine is powerful; a V8 engine with 385 of horsepower under the hood. Competitors include the SL from Mercedes Benz and the BMW 650i. This gorgeous car can hit the 60mph mark in just 5.2 seconds. The 2010 sports a contemporary with aluminum trim throughout the interior. A video monitor is in place in the center console with climate controls, navigation details and Bluetooth functions. The XK is priced around the $74k range. This car is ideal for the corporate attorney or busy executive and will appeal to the woman who enjoys the finer things in life. New Jaguar Bay Area Marin Luxury Cars offers the XK at excellent prices.
The Practical and Safe Accord
The Accord might not strike you as a car to make a grand impression with. Sure it's safe and reliable but not particularly thrilling. However, for some women, safety and reliability are big pluses. Driving an Accord shows that the driver isn't overly concerned with materialistic matters but more impressed with substance. The Accord is one of the top-selling cars in automotive history and it has won tons of industry awards and accolades. This vehicle is completely customizable as there are numerous engine choices and trims available; drivers can select from two four cylinder models or a six cylinder model for additional power. The four cylinder offers 190 hp while offering excellent fuel economy at 23 mpg in the city and 34 mpg on the freeway. In addition, this family sedan offers sporty handling and it's safe. The base cost starts around the mid $20k range. Some women might be impressed with the Accord driver's financial acumen, practicality and no-nonsense attitude. Galpin, a Los Angeles Honda dealer offers low prices on this functional sedan.
This article was meant as tongue in cheek and shouldn't be taken completely serious. After all, a nice car can only make an initial impression but it can't make up for a horrible personality. Your best bet is to purchase a car that meets your personal needs since ultimately you will be the one driving it every day. Some women may be impressed by the car a man drives but not all are.