Posted by Admin at 22 January 2016, at 14 : 20 PM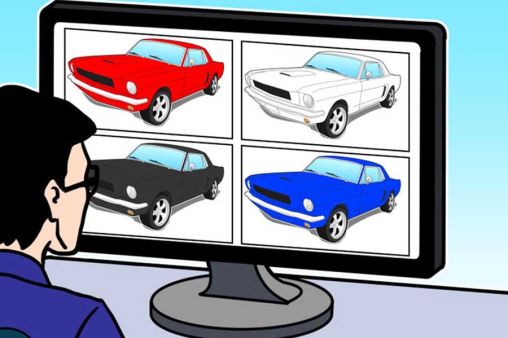 Everyone has heard how a new car depreciates greatly after driving it off the showroom floor. SUV's particularly suffer from fast depreciation, but seem to level off after a few years. Before you buy a car, consider whether you really want a status symbol or just a good running dependable car. There is no reason why you can't find one that fills this criteria and is also attractive, as long as you do your homework first. You might also consider cars that have passed the end of their lease, as you can sometimes get a good buy. Older cars often have a greater life span than a new car if they have been carefully maintained as, unlike some new models, they were quality built to begin with. Also, remember some older cars can eventually be called 'classics' and worth much more than you paid for them.
You can buy a used car from auctions, dealers, or a private party. If you chose a dealer, a dealer who sells new cars is your best bet as he generally retains quality trade-ins and gets rid of his lemons to less reputable car dealers or to a junk dealer. Maintenance records can also be altered by sleazy dealers. If you buy from a private party you may get a better deal, but remember he or she is getting rid of it for a reason. You also have to be careful that the car isn't stolen. Also, keep in mind that a car you consider quality may have suffered some sort of abuse or not maintained properly.
There is a load of information on the internet about all types of cars and their reviews. Also, talk to friends and co-workers about dependable dealers with whom they have dealt, and ask if they were satisfied. Which brings up an important point. Don't jump at buying a car because the dealer says it is "certified". This supposedly involves dealer inspection, but how many points are covered during such an inspection are questionable at best. The same may be true even if you have your own mechanic looks at over, as he may be unaware of certain things to look for, such as if the car has been in a flood, or shows sign of unusual wear, or repairs to the paint or the body which signify it has been hit.
You have also heard of that illegal practice of turning back the odometer, so if the car has unusually low mileage, look for signs of wear which show the car has been driven much longer than the odometer states. Don't go by the Kelley blue book which considering a price, as it often does not reflect the true market value of a vehicle. Car magazines and newspaper supplements can also give you a good idea of the true price.
Your best bet when purchasing a used car and protecting your investment is to go forearmed with knowledge. Even car warranties don't protect against some parts or some condition that existed previously. Inspect the car thoroughly, looking for leaks, rust, paint that doesn't match, or excessively worn tires. High mileage can also reduce its value, regardless of its cosmetic qualities. Try the brakes, lights, directionals, windows, heater, air conditioner, and door handles. Some vehicles have particular failings, and if you are aware of them in advance, you can inquire if they have been taken care of.
Dealers also sometimes stress the cosmetic attributes when advertising a vehicle but there is much more to consider than that when purchasing. You should be very interested in the mechanics and history of the automobile, and even a test drive will not convey this information. Does the vehicle have the original engine or was one replaced for more speed and so on…