Posted by Admin at 27 July 2021, at 08 : 44 AM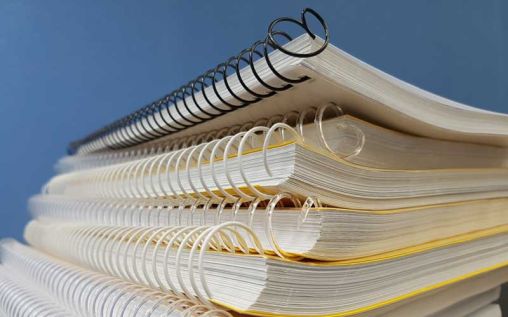 The factory service manual is printed and published by vehicle manufacturers for their cars. Hence, you will find all the relevant information inside them. The manual will also have in-depth knowledge of how the car works and how to repair it if a problem occurs. Since the factory makes them, you will hardly find any faults or flaws in these service manuals, and that is why they are more reliable than other manuals.
You will find several topics inside a factory service manual. Let's take a look at a few below.
Powertrain Issues
The engine is the heart of a vehicle, and as such, it must be kept healthy if you want your car to last long. That is only possible with regular maintenance, which you must perform yourself. There is no point in spending money on a service or repair when you have a service manual with all the information about your car.
The factory manual will teach you how to change the oil, filters, belts, pulleys, gaskets, and other engine components. If you go to a mechanic for such a repair, they would charge you hundreds of dollars.
Suspension Components
The suspension is responsible for your car's handling, and it can often come under heavy abuse. IT must be kept in proper form so that your vehicle can run smoothly. Therefore, to help you out, the factory service manual is provided, which shows you a step-by-step procedure on how to make repairs and disassemble suspension components.
Wiring Diagrams
One of the most useful points in favor of a factory service manual is that it has detailed diagrams. These circuit or wiring diagrams can come in handy when you are experiencing an electrical issue and want to solve it. Although only a keen eye can decipher the information provided in a wiring diagram, you can still use it to learn more about your vehicle. If you are confused about how to read and understand the pictures, you can use the internet and ask for help there or summon your friends to help you out.
Troubleshoots
Cars are machines, and that means they are prone to breaking down. It can happen sooner than you expect so you should always expect a malfunction at all times. If you have a factory service manual beside you, there is a high chance that you will be able to diagnose the problem and find a solution. The troubleshooting section and repair tutorials provide enough info for you to work on your car.
Optional Topics
Each manual is compiled differently. Some of them will have very detailed stuff, while others will have info on a particular issue. You will find they are not all the same, which is why each manual will have different topics and categories. Make sure you are getting the one recommended by others.
Conclusion
Nowadays, you can download free car factory service manuals online from websites such as All Car Manuals. These sites are designed solely for your convenience, and they can put your mind to ease. You don't have to pay a penny, which is the biggest advantage.