Posted by Admin at 21 October 2011, at 21 : 27 PM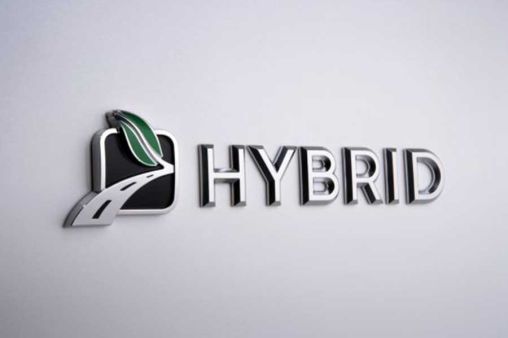 2007 was a great year for Hybrid cars. A hybrid automobile is a vehicle that is powered by a combination of normal gasoline fueled and a rechargeable energy system. Such hybrid cars are low-polluting and consume much smaller amounts of gasoline compared to traditional cars with internal combustion engines. The big difference between hybrids and electric cars is that hybrid cars can recharge their electric batteries by using the combustion engine to generate energy, while the electric cars rely only on batteries charge by an external source. Hybrid vehicles bring you the best of both worlds. Most hybrids still use gasoline as their main source of fuel, but the latest 2007 models include new technologies such as the use of ethanol and hydrogen fuel.
2007 Toyota Camry
The new Toyota Camry is no longer stodgy and plain. This model features aerodynamic new styling that is both athletic and elegant. Toyota has increased the body strength and safety features. The hybrid version of Camry is considered as Toyota's most balanced example in this field. The electric motor is paired with a moderately-sized 4-cylinder engine in an attempt to evenly spread the benefits between speed and savings. The Camry Hybrid has a rock solid 187 horsepower, reaches 100km/h (0-62 mph) in just 7.7 seconds and consumes only one gallon per 30 miles.
The design of the Camry is drastically improved compared to previous versions of the model as it is now clean, sharp and aerodynamic (0.28 Cd). Safety is a top priority as the engineers from Toyota have implemented not two but seven airbags: fronts (dual-stage), sides, curtains, and a bonus knee bag for the driver. There is a tire pressure monitor and Daytime Running Lights.
Once again, Toyota is offering four Camry models. The basic one costs only $18,890 with manual gears, $19,940 with automatic gear box. The basic model is designated as "CE" and features power windows / locks / mirrors, MP3 CD stereo with Aux jack and steering wheel controls. The top model is XLE, available only as automatic, has alloy wheels, heated mirrors, JBL stereo, dual-zone automatic climate control, leather steering wheel, wood trim, moonroof.
2007 Lexus GS 450h
Part of what makes Lexus so impressive in a sea of luxury vehicles is the fact that the company is dedicated to environmentally performance. Educated by parent company Toyota, Lexus is proud to present the RX 400h, which is a remarkable hybrid sport utility vehicle. The 2007 Lexus GS 450h received the award for best luxury hybrid vehicle and world's first performance hybrid. The GS was already a sales hit. Despite that this is a hybrid vehicle, the 450 designation is there for a reason, to show that this car truly acts on the road as a car powered by a 4.5 litre engine.
It only needs 6 seconds to reach 60 mph (0-98 km/h) from standstill. It's able to run on pure electrical assist or in tandem with the gasoline engine.
2007 Honda Civic Hybrid
This car is environmentally friendly, has gracious interior and provides stellar performance. The 2007 Honda Civic Hybrid has an EPA city/highway rating of 49/51 mpg. The car has a CD/CDR/CDRW/MP3 audio system, and drivers will also make use of the available Honda Satellite-Linked Navigation System™ with voice recognition. The navigation system is optional. Two versions are available – the CVT AT-PZEV and the CVT AT-PZEV. Both of them are equipped with a standard 1.3-liter, I4, 110-horsepower, hybrid engine.