Posted by Admin at 7 April 2020, at 06 : 48 AM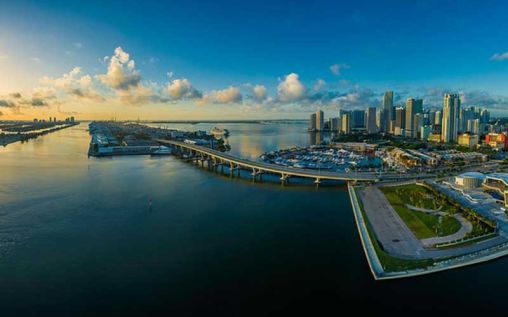 If you are out on a vacation and really want to explore the area, rental cars is the order of the day for you. In case you have ever gone to Miami, you will know how bustling the city is, and you can definitely never cover the whole city by public transportation. To get the feel of a city one needs to explore it's a nook and corners, and for that, you definitely need to hire a car.
There are certain basic things you must know before you go about shopping for the best deals on car rental in Miami:
* Most of the car rental companies in Miami have their own websites that offer the clients to book their cars online. So if you plan to visit the city and want your car to be there in the airport, you can even arrange for that through the internet.
* All of the car rental companies have a minimum age limit for the drivers, in most cases it is 25 years. In case you happen to be younger than 25, you will have to pay for a young driver's surcharge.
* Due to the enormous number of tourists visiting this city every year, there is a good number of car rental companies operating in this area. This makes car rental in Miami a comfortable and easily accessible process. However, before you hire a car and decide on the car rental company of your choice, you should always compare the brochures of more than two or three companies and opt for the one that suits your needs better.
* None of these companies deal in liquid money — Miami beach car rentals prefer to use plastic money like debit cards and credit cards. The use of Credit cards makes the identification of the renter easier if by any chance the car gets stolen.
* The car rental services have an insurance policy that covers the car against any damage that it may suffer while you are using it. The premium of this insurance cover is apart of the rent you give to the rental companies in return of their services.
* In case the client is unable to drive, these rental companies can even provide the client with their own certified drivers. This service is particularly useful in case the client is not in a good shape to drive the vehicle.
* Although the rental firms offer a variety of vehicles to its clients, there are certain kinds of vehicles that cannot be rented by young drivers. These vehicles include trucks, convertibles, SUVs etc.
The car rental companies in Miami are among the very best in the country, and they offer you exquisite cars at competitive rates that will make you come back for more. The cars on offer are never more than 3 years old and are in immaculate condition. If in any case you come across any problem with your rented car, a replacement is just a phone call away. Miami beach car rental agencies will provide you with their superb service and great offers. Happy traveling.