Posted by Admin at 9 August 2017, at 18 : 34 PM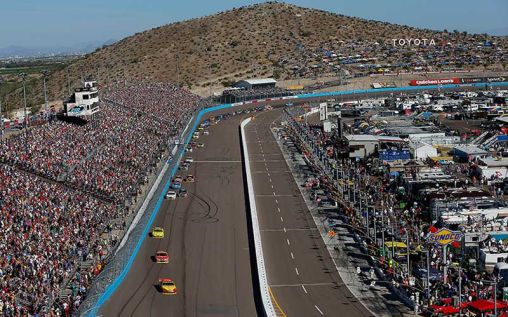 Everyone who dreams of becoming a race car driver needs to first learn the basics of driving a sports car from a racing school. There are many branches of NASCAR racing schools. Each of them offers different classes and coaching for the interested candidates. Every racing school ensures that you develop your own style of racing and turn your desire and passion for speed into reality.
There are more than 500 hundred racing schools that cater to your dreams of becoming a NASCAR racing star. Some of the leading schools include the Bucker Baker Driving school, which is a school run by the legendary racer themselves. The other one is Performance Racing School, which is a competitive racing school offering training on NASCAR tracks. Another popular NASCAR Racing school is Finish Line Driving School which is considered to be the best place for serious racers as well as the people who enjoy the thrills associated with driving.
Apart from these schools, there is NASCAR technical institute, which is the first institute officially, created by NASCAR itself. This training school offers a highly automotive technological program and especially NASCAR-oriented motor sports events. This institute is exclusively an educational joint of NASCAR. It is located in Mooresville, North Carolina. This NASCAR racing school offers courses on constructing engines, electronic systems, fuel and lubrication and more precisely about the principles of racing. Here students get to know about the historical background of racing and the basic rules of NASCAR. This is the school which has produced some of the legends of NASCAR Racing. One gets to learn about the principles of teamwork, something that is essentially needed today for being a part of racing industry.
Apart from the NASCAR racing schools, there are also NASCAR Truck Racing schools. Here we get to learn about the racing skills of trucks. Under the NASCAR Craftsman Series, modified pickup trucks are used. In the year 1994, first series of truck racing was organized. In the initial phases, it was considered as an odd step in racing but it soon become very popular and marked its presence in the racing series. This driving course was also considered as the 'senior tour' relating to the drivers of NASCAR but with the evolving of Nextel cup into truck series it gained in importance. It lead to increase in the number of students in NASCAR truck driving school too, where learners were very much interested in new technical skills to race through heavy vehicles i.e. trucks.
Popularity of NASCAR is largely depends upon the skills taught by these racing schools. The glorified image and the thrilling pace in racing have also attracted a lot of mob into it. This is a matter of fact that racing involves risk as well as threat of accidents, but the contribution of NASCAR racing schools in the field of sports car racing is commendable.