Posted by Admin at 9 February 2014, at 18 : 03 PM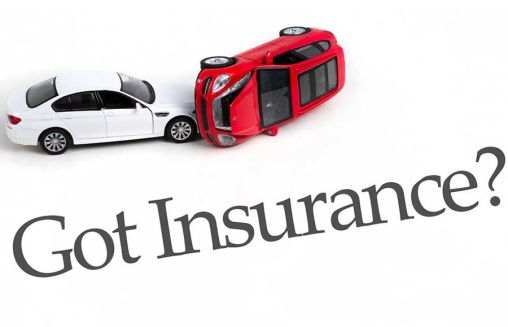 It is the law that if you own a vehicle you need to register and insure it. Since you have to purchase it anyway, you might as well do a good job and find a good policy. The thing is that it is a cyclical arrangement, where you will need to keep paying premiums as long as you keep the automobile. Then, it is prudent to make sure you get the lowest car insurance rates available so that you don't feel it is a huge burden.
Liability Only or Full Coverage
Every state mandates minimum liability limits to protect third parties against injuries and property damages you may cause. Not surprisingly, the majority of motorists would insure their own automobiles too and this can be achieved by adding Collision and Comprehensive coverage, which would protect the car against crashes, fire, theft, storm, flood and so on.
You may be mistaken to think that a liability only policy will be much cheaper than the full coverage. The secret is that it is not the case in most states. That is why you should not try to skimp and go for a skinny package because you will end up losing valuable protection for your automobile.
What Determines the Prices
There are at least 20 key factors but not all of them may apply to you and get you large discounts. Your zip code is one of the main considerations but you cannot do much about it. If you live in a high crime and vandalism neighborhood you will probably pay higher rates. Again, you may not have a garage that will get you a good discount. Nevertheless, there are a few areas you can influence.
For example, choosing a typical and safer auto will help a lot. A regular sedan is usually safe and cheaper to repair. Also, it is not very expensive. That is why they are generally more economical to insure. Having good credit helps in reducing premiums. In the long run, keeping the claims to minimum will ensure that you will get the cheapest auto insurance premiums.
Does Shopping Around Help?
There are so many details going into premium calculations that it is not easy to tell which company might be cheaper for you until you get a few auto insurance quotes. Each will consider all the available discounts and apply surcharges for negative factors and come up with a price.
Luckily this process takes only few minutes online. So, let their computers do the job and tell you what their bottom line is. You may not be able to do much about many things but you should be able to do this. Savings could start from 15% and go as much as 50% that shopping around is essential.
Choosing the Best Auto Insurer
The beauty of looking at different carriers is that this gives you an opportunity to evaluate your options properly. You really don't have to go with the cheapest option, especially when the quotes don't fall much far apart. You could choose the company you feel more comfortable with. Again, you can check claim records of each of them on the Internet and browse forums about customer grievances.
This does not mean that you are looking for a financially A+ company, although it helps. It could be a little-known company that provides excellent service and most of its policyholders sing its praises. Reputation and quality service go a long way when you have a claim. It is already a stressful situation and you do not want your insurer to add to it by being difficult and asking too many unnecessary questions and requiring many forms to be filled. You just want your vehicle to be taken to a garage and fixed properly with little fuss.