Posted by Admin at 7 April 2011, at 20 : 18 PM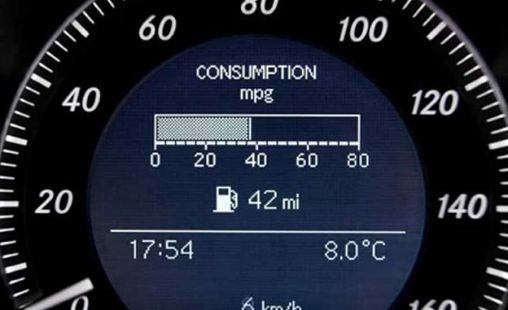 Which is the best car when it comes to gas mileage? If that's what you want to know, read this article for a review of the top models. Every year, the US Environmental Protection Agency publishes the Fuel Economy Guide with miles per gallon estimates for all the models manufactured for the current year. For the year 2011, vehicles are sorted in several categories – compact cars, midsize cars, full-size cars, luxury cars, sports cars, SUVs, Pick Trucks, Minivans.
The best gas mileage car in the compact class is Toyota Yaris with 35 miles per gallon in the city and 39 mpg on the highway. The Yaris features a 1.5-liter four-cylinder that produces 106 horsepower and 103 pounds-feet of torque (preliminary specifications). Either a four-speed-automatic or five-speed-manual transmission can be installed. Honda Civic is on the second position with 30 and 40 mpg respectively.
Toyota Prius is the best car in terms of gas mileage, no doubt. At least till now, no other car on the market can get an EPA gas mileage of 60 (city) and 51 (highway) mpg as the Prius. But even if you put fuel economy aside, the Prius is still a great car. The hatchback body makes it excessively practical, and the Buck Rogers interior is a nice change from the typical car interior that's both futuristic and easy to get used to. In "real world" conditions, expect the fuel economy to go down to about 45 mpg.
The Toyota Camry Hybrid offers the best gas mileage for a sedan. The Camry is America's best selling car and now that's packed with a hybrid technology, expect the Camry to remain a big hit on the US auto market at least for a while. The EPA estimated city/highway mileage is 43/37. Its bigger (2.4 liter) engine and conventional tires, among other factors, yield fuel economy that's lower than a Prius, but a darn sight better than regular Camrys.
Mercedes-Benz E320 BLUETEC is perhaps the best gas mileage car in the luxury class when you take into account all the extras it has to give. This is not a hybrid vehicle as Mercedes is betting on the diesel power in order to provide drivers with higher mileage. With its 3-liter V6 powerplant, the E320 BLUETEC offers the passing power of a V8 with the fuel economy of a compact sedan — pretty impressive for a car this big and luxurious.