Posted by Admin at 7 October 2010, at 14 : 38 PM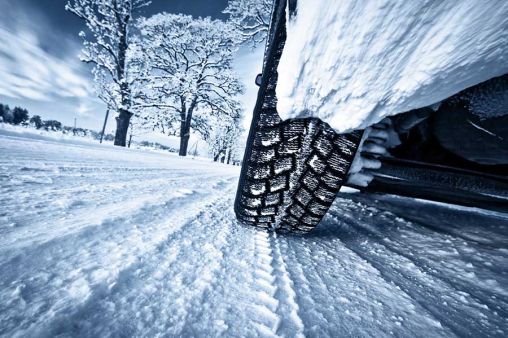 There are a lot of things you can do for winter car care, although some things might have to be done by a mechanic. It is very important to use regular car inspection and preventive maintenance, as you don't want to be stuck somewhere in the snow or cold because you didn't take steps ahead of time. The typical vehicle comes with an owner's manual which lists what procedures have to be taken. Cold weather often increases problems such as difficult starting, loss of power, stalling, and noisy idling.
It is important to listen to the weather forecast before traveling in the winter. Make sure the exhaust pipe is not filled with snow. Make sure the windshield and windows are completely scraped or swept clear of existing ice and snow. The theory that 4WD vehicles can manipulate through any driving conditions is false, so drive carefully.
Replace your filters such as fuel, air, and PCV if they are dirty. Change your oil at last every 3,000 miles and replace the filter each oil change. If your fan belt is making a whistling or singing sound, replace it. Check your tires, and if you will be driving on snow, get snow tires. Balding tires cause dangerous slipping and sliding on ice. Clean your windows and mirrors to eliminate film. Check your oil and the efficiency of your anti-freeze. You should not have to add water to your cooling system if it is working properly. Annually you should flush the cleaning system and replace the anti-freeze. If your battery's life expires within the year, have it checked. To protect the fuel line pour in some de-icer on a regular basis.
Make sure your wipers are in good condition. Inspect the exhaust system and floorboards for any leaks, as the closed car in the winter can increase dangerous or fatal carbon dioxide fumes. Inspect all belts for damage, breakage, or loss of tension. Check that your hoses are in good condition. Check your directional lights and headlights, replacing bulbs if necessary. Note that computer-controlled or electronic controlled auto systems and automatic brake systems should only be serviced by an experienced professional.
It is important, especially in winter, to carry an emergency kit in your vehicle. This should include one or more blankets; a cell phone if you have one; a window de-icer; sand or kitty litter; a fire extinguisher; reflectors; a flashlight with good batteries; a pocket knife; windshield washer fluid; jumper cables; a shovel; drinking water; roadside flares; food for you and your passengers; garbage bags (to serve as a raincoat or added apparel insulation from the cold); WD40 to loosen lug nuts, and some sort of traction material for when you get stuck in snow. You can also purchase a tool for your glove compartment which will cut seat belts and smash windows in order to get out of the car after an accident.
Bring snow boots, heavy gloves and a hat if you are not wearing them. As you probably know, a lot of heat escapes through your head.