Posted by Admin at 29 June 2020, at 12 : 55 PM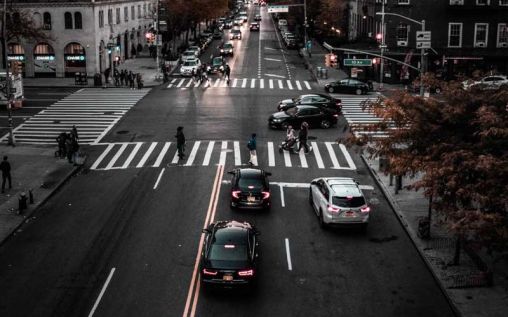 Auto insurance can be very complicated and confusing at the same time. Understanding some facts of car insurance can save you a lot of time and savings in the long run. Here are some facts that you should know about car insurance:
1. Insurers use three mechanisms to determine the value of the totaled car. One is the vendor quotes, value books and the market search on the area.
2. You are responsible for payment for sales tax and the registration of the new car when you replace your car with a new one or a used car.
3. Most insurance companies increase your premiums by 40% of the base rate after your first fault accident. Although not all insurance companies have this kind of policy regardless of what formula they use, you will still notice an increase in your insurance rate after the accident.
4. According to the 2001 survey from the top 100 insurers, credit history is a major factor to get into a high risk category when determining your auto insurance rate. There is the direct connection between the high insurance risk score and the possibility of the driver filing a claim. If you pay your bills on time, it's more likely that you are stable and shows that being responsible person makes a responsible driver.
5. You will need to cancel your insurance policy if you are switching to other insurance company. Most insurance companies would require you to state in writing the termination date of the policy and notify your insurance company about it. Some customers would just assume that after the termination date, they will just going to disregard the bill.
6. If you pay in installments, it usually increase your overall bill. Payments are usually available and offered on a six-month, quarterly or a monthly basis. Most of the time these companies charges some fees like administrative for breaking payments or paying through installments. The more you break it down, the more added payments on your bill.
One of the best ways to lower your annual premiums is to have a higher deductible amount.. Like a $1,000, is what I carry personally.
Now, if you are a claim free and safe driver like I am, you could be saving a ton of money each year on your premiums. People fail to realize that the deductible amount is only paid when they file a claim and their insurance company pays that claim.
Ask for discounts, you never know what you might be able to get and how much you can save by asking. Some popular discounts can be given for:
1. Military personnel
2. Good grade students
3. Union membership and bank member affiliations
4. Safe drivers with no claims in last 7 years
5. Defensive driving school attendance
6. Clean credit history – used by many carriers to determine payment risk